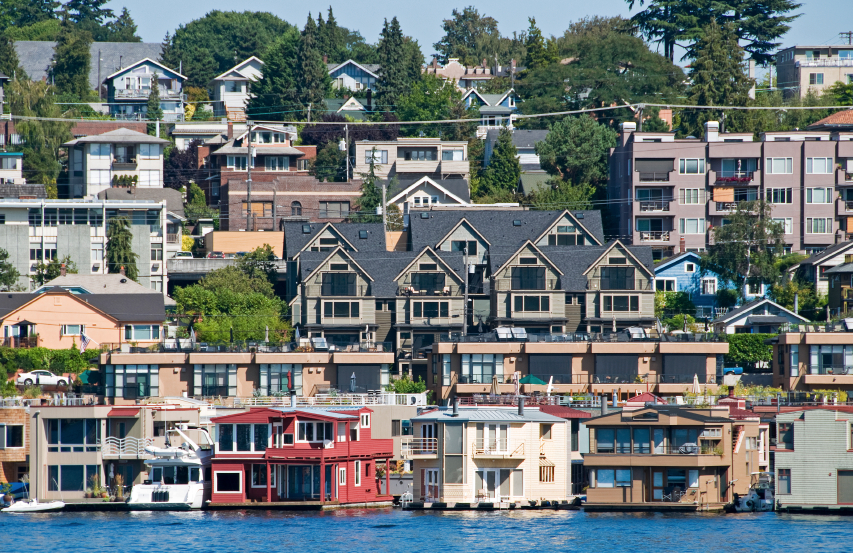 Eastlake In Seattle (picture c/o Findwell)
Eastlake is a popular neighborhood  on the eastern shore of Lake Union. Due to is incredible location, proximity to the University of Washington and the downtown core, Eastlake is local favorite for many Seattleites.  Its main thoroughfare is Eastlake Avenue E, which runs north/south. The majority of Eastlake's business can be found on Eastlake ave.  With that being said, the biggest complaint about the neighborhood is its lack of grocery stores and other standard commercial fare.
Eastlake has a healthy mixture of apartments, condos, typical residential homes and a large variety of houseboats.  Although small, Eastlake is attractive to all walks of life.  It has instant access to I-5, 520 and I-90.